Ready for new experiences in 2022?
In the middle of Denmark, a very special experience awaits. At The Old Little Belt Bridge, indeed on top of it, you can walk – 60 meters above sea-level! On the walk across the belt, you will have an excellent view of the strait, Jutland, and Funen. And you may be lucky enough to catch a glimpse of porpoises or seals swimming in the water below you.
Buy your ticket here
Bridgewalking Little Belt
– An amazing view
You can look forward to experiencing the rush, feeling the brisk air, the amazing view, and a guide's interesting stories. 20 guests can do the walk at the same time and the walk takes 2 hours, including a safety briefing and changing clothes.
The walk across the bridge
When you have been hooked onto the safety rail, the only direction is up – up 60 meters above sea-level – and 20 meters above the train tracks and deck below you.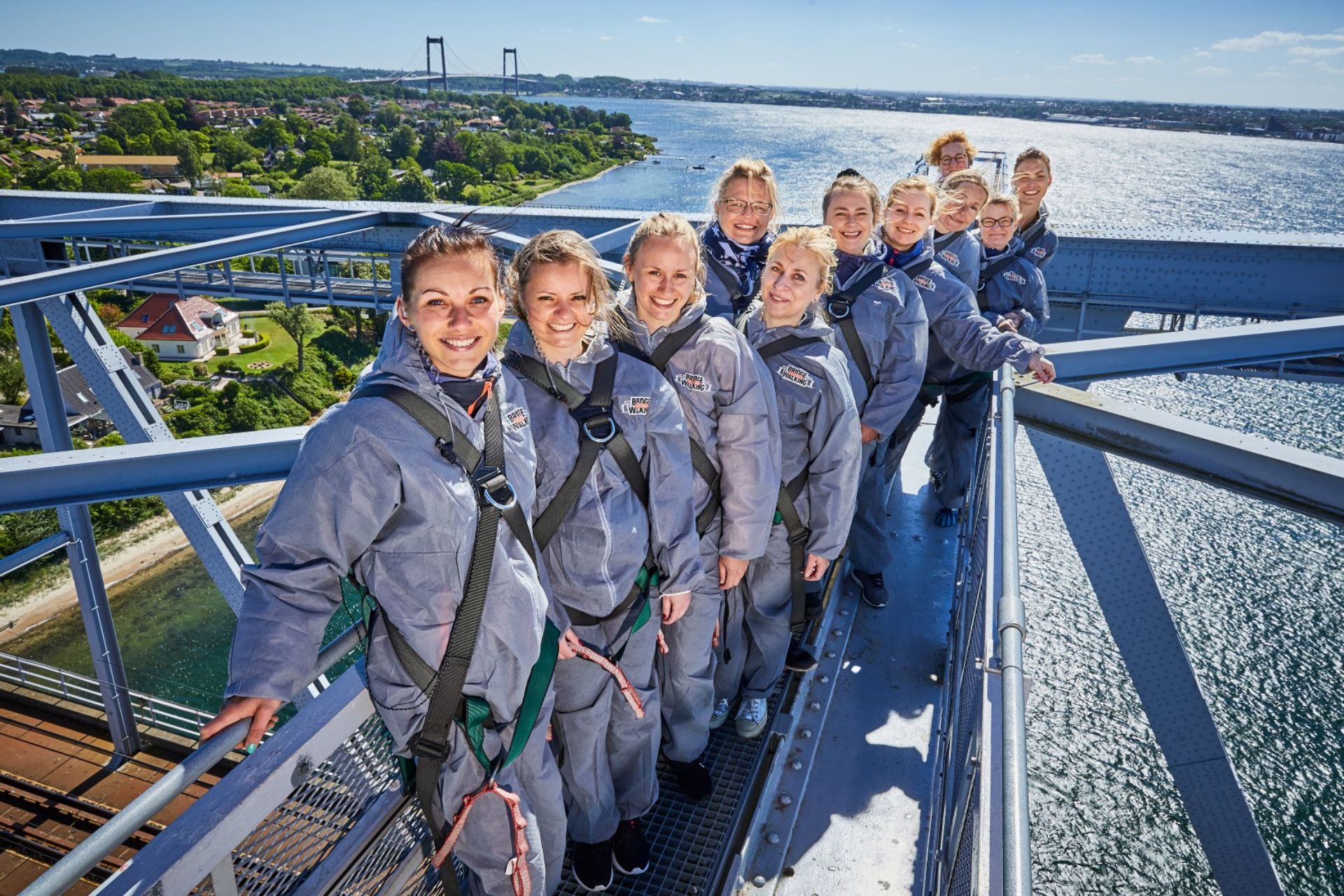 Bridgewalking as teambuilding
A walk on the bridge and a unique experience is perfect for teambuilding or as a break from meetings and a busy day. 20 guests can do the walk at the same time accompanied by a guide.
Read more