Holidays with children
Bridgewalking is for everyone over 140 cm tall and is a great family activity for those who want to try a different and extraordinary experience.
You walk across the Old Little Belt Bridge at the height of 60 metres in teams of 20 people. You will be accompanied by an experienced and knowledgeable guide who will talk about the bridge and its surroundings.
Prepare for a unique family activity with the kids – either as part of a holiday or just a day off in the great outdoors – and book your family trip now.
We look forward to welcoming you and your family.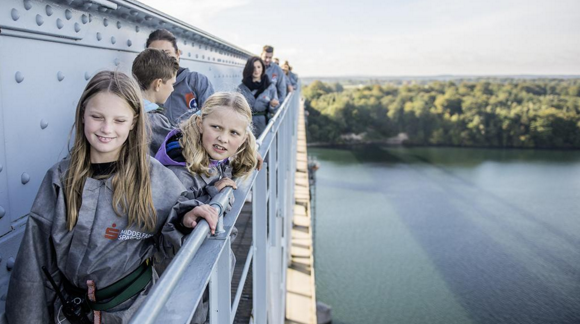 Requirements for Bridgewalking
You must be at least 140 cm tall for safety reasons to join a walk. If you have small children under 140 cm, you can spend time on the large nature playground at the Welcome Centre while others in the family go Bridgewalking.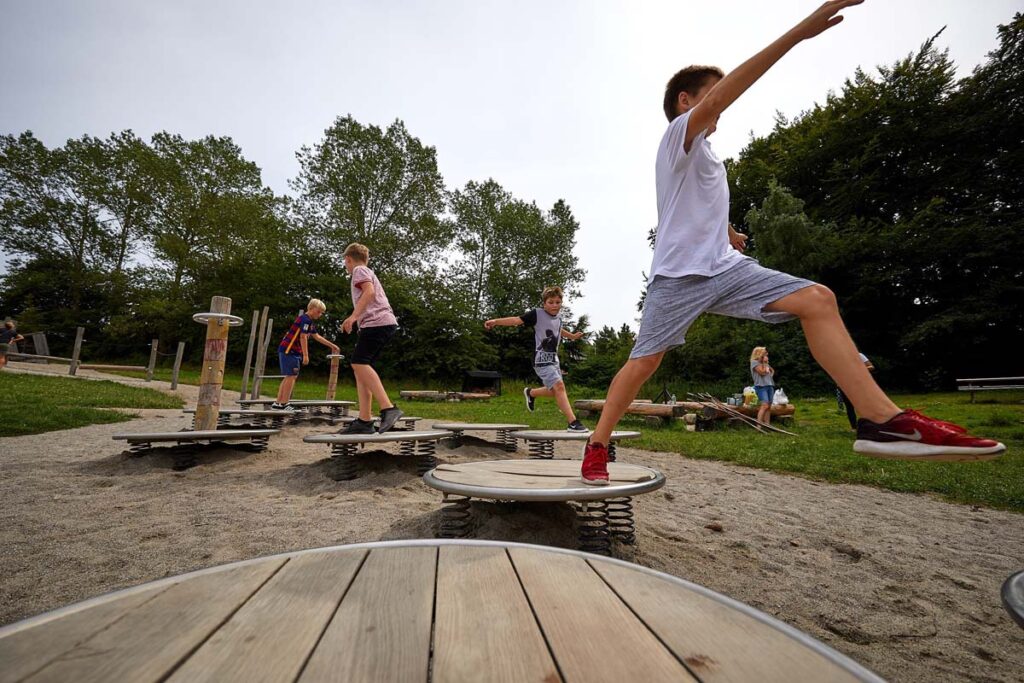 If you are on holiday in Denmark and looking for the perfect family experience, Bridgewalking is the perfect activity. It's both a fun and challenging way to spend time together. There are also many other holiday and family activities in the vicinity. There are activities and accommodation, as well as shopping and dining opportunities in both Fredericia and Middelfart and only a short distance between the great experiences in the area!
Get inspired here